Title:
Tales of the Abyss - Reminiscences of Jade chapter 01
Artist:
Ayumi Kano
Rating:
PG
Summary:
A new series being serialized on Asuka magazine since 24 April 2009, this manga will focus on the past of Necromancer Jade Curtiss, with chapter 1 set post-Rem Tower.
Spoiler Warning:
Spoilers to those who haven't finished playing the game or watching the anime.
Scanner:
minrathous
Downloads:
Mediafire -
Link 1
(~17MB, jpg),
Link 2
(~43MB, png)
Sendspace -
Link 1
(~17MB, jpg),
Link 2
(~43MB, png)
Redistribution policy:
Go ahead as long as credits are left in, but please cease all distribution if the manga is licensed.
EDIT:
There was a spelling error on page 07, and we've re-uploaded the files after correction. For those who have downloaded the previous version, the edited pages have been put up so that there is no need for a re-download.
Page 07(jpg version)
and
Page 07(png version)
EDIT 2:
A big thank you to
bluewings_lagoo
, who kindly scanned and uploaded the front and back covers and pages of the manga volume~! The links to the scans are provided as below.
Front cover
and
Back cover
Front page
and
Back page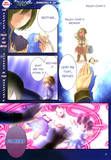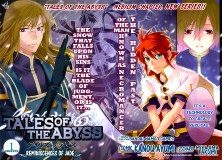 Scanned by Fujitsubo, this is the first manga scanlation by Buusagi, done in collaboration with
Wings of an Angel
.
Chapter 2 has already been cleaned. Comments are welcome~!